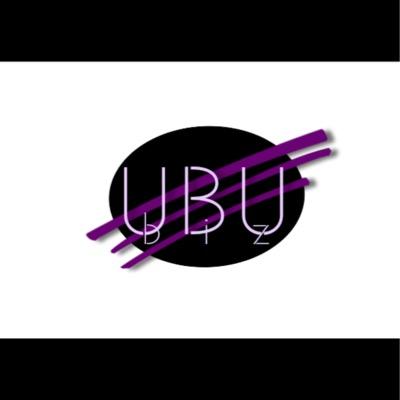 BookitCon has come and gone.
And it was GREAT!
My trip to BookitCon began with my mom and me waking up at 3 or 4 A.M., the day before BookitCon actually happened to drive to New Jersey.
We don't actually live that far away, but we thought New Jersey was so close to Philadelphia we may as well go see the sights.
Which we indeed did, we saw some historical sights, went to a museum, and then went to the Zoo, were I finally saw a Red Panda, it was great.


Actually the Panda looked very, very distressed which made me kind of concerned he was walking back and forth like he was really upset, so I hope it's okay.
But the zoo was great, I kind of got to see the wolf in its den, I saw the back of a lioness, a cheetah, a tiger, and a polar bear, who looked miserable in the heat.
Also a lot of monkeys, and I adore monkeys.
Anyways, mom and I had a hotel, not in Moorestown, but right by it, that we stayed in. We woke up Sunday morning (the day of BookitCon), and watched a really weird movie,before going to the Cherry Hill Mall, which was the town we were staying in, and it was HUGE!
I'm ashamed to say I bought quite a bit of stuff in Hot Topic, including another Hufflepuff shirt, Harry Potter backpack (for school), and an awesome wallet, look:


And then we went to the Moorestown Barnes and Nobles, before finally heading to BookitCon!
I don't actually have many pictures of BookitCon I took myself, mostly it was me and Dee, then Jodi Meadows and Sarah Glenn Marsh, so I will be stealing some other people's photos, so you can see how awesome it was.
First and foremost: I stalked Jodi Meadows and Sarah Glenn Marsh:


In this picture you not only see them (looking awesome), but if you look in front of Jodi, apparently that Dragon is crocheted…. Which is freaking awesome. And there is her cloak… That will come to play later.


I'm slightly convinced Jodi is teaching Sarah the secrets of the universe. Jodi is a unicorn, of course she would know all of the secrets.


Last Jodi and Sarah picture…. I should've lurked them more.
Then I grabbed The Mirror King, the second book to The Orphan Queen, and the last *insert tears*, but guys it is HUGE! I mean it is so big and heavy, and beautiful, lord, I feel so blessed I at least got to hold it, I nearly ran away with it!


Then there was both myself and Dee with the big beauty:


I have such an awkward smile, while Dee has fangirl written all over her.


The girl had a suitcase with her.


*Sigh* and my very awkward-looking stance. You see I get very weird upon meeting both authors and book-ish friends. Also it was Dee's birthday! My girl is growing up!


I stole this from Kelly, but they all got to sit with some of the authors (including Jodi, Sarah, and Martina), it looked fabulous!


Stolen from Kelly as well, oops sorry 🙂
But the awesome authors at their table!
Anyways, that was the VIP diner, and it was great, the entire event was, but the fact that we got food too (something that I somehow missed in the details) was great.
And then there was swag. There was a table full of it, which I may or may not have indulged in, and…. Well there was simply a lot of swag and I ended up coming home with a lot of it.


There is more, it just ended up being cut off in the image and I didn't realize it.
Some of my favorite swag, which I took more photos of:

 All of those three are the same…. I don't know why, but I took them, and they're pretty.


Very blurry, sorry about that, but beautiful, I wish I had had the book, but sadly I did not, however, this is just equally lovely.


More colorful swag, also the same, also both signed, honestly if the authors had stuff on their table I grabbed some ad stored it in my bag.


These are actually all different and I got my book signed by her, which I'll post a picture of in a minute, but let me just say that Kathryn Holmes is one of my favorite people.


The story behind this book (The Caged Graves) is just too interesting, I'd highly suggest looking it up, because it's one of the craziest and yet most interesting stories I've heard, behind a book, like ever.


I really liked the cover to be honest, but I don't have the book right now, but I got the swag because so pretty, and I'm totally not adding all of this to my cart on amazon…. Nope.


This one was really cool it actually has two different images and wording on it, depending on how you hold it, I forget what that's called, I'm sorry, I was up late and had to wake up early, but for both of Justina's books, it's pretty damn cool.

 I really like Dreamstrider stuff.
And then signing stuff: I got both books and my Notebook signed:


Apparently I'll get it when I read the book? I'm more scared now, to be honest.


This is one of my FAVORITES!!! I'm not getting into my favorites, but this is why I really love Kathryn Holmes, fellow Hufflepuff! I knew wearing that shirt would pay off! I love it! This is so awesome I love it!!!
Now for the Signing Notebook, some of the signatures bled through a bit, but I really don't care, I love it, I love the idea, which I got, both from seeing authors have fans sign their copy of their first book, and because I'll have nothing for certain people at YALLFest to sign, so now they can sign!

 Trisha Leaver and Jennifer Hubbard

 I can't read those *insert panic face*

 Cindy Thomas, Kristi Cook, Kathryn Holmes, I believe Robin Constantine, and  again, I'm unsure and ashamed of it.

 More signatures for me to decyfer! Honestly I'm just going to make a list of people at BookitCon and say "They're in there somewhere!*
And then there was some things I didn't put in right away because they make me happy, like really, really happy, and that is Martina Boone, Jodi Meadows, and Sarah Glenn Marsh.


First Martina Boone signed my book ❤ and then I got some awesome swag from her:


Those bookmarks are to die for, one has a key attached, the other a feather, and oh gods I just love them.
Then we have, the always great Jodi Meadows, who I lurked big time:


And swag. Always go for swag. But now I have all of my Jodi Meadow books signed PLUS she is the second person to sign my Signing Notebook!

 It's hard to see so I left it big!!!! But I'm so happy I got to see her again and where the cloak again, and honestly I'll probably track her down on her Mirror King tour and tackle her for whatever harm she puts my babies through.
And last but sure as hell not least: Sarah Glenn Marsh, who I stalked even more.
Sarah is special, because her book Fear the Drowning Deep, isn't out until 2016.
She is one of the 2016 books that I am absolutely dying for. I should've taken a picture with her, to have proof, but that is okay, I still have her signature in my book and took a whole bunch of swag from her because I got to meet her!!! I wish to meet of the 2016 beauties!


There is her signature, so beautiful the very first ever in my Signing Notebook, I am SO grateful I got to meet her, plus she is absolutely beautiful and her lipstick is so perfect, I'm freaking jealous over here.


And that is basically my BookitCon trip summed up, not every shortly, as I figured.
Now I adore these things where I get to go around and see all the authors. This was a GREAT event, I mean, I really hope it has a year two.
This event had a great date first of all, before school starts, smack in the middle of summer for most people in the east coast, at least that area I think, and I loved it, because I wasn't panicking over missed school for it (though I was panicking, slightly, over not having finished my AP homework, but I'll just keep working on that).
And there was a nice lineup of authors, I got to meet all of them, which was beyond fabulous. They had books, by the authors, for sale in the room across from the signing room, which was also great, I bought a whole bunch of books in there for the authors to sign, it was beautiful!
The whole event, from my point of view, flowed rather smoothly, especially for a first time, first year event, It was for a great cause, there were awesome authors, great raffles, great books to buy.
I finally got to meet a whole bunch of Twitter peoples, like Heather, Kelly, Deanna, Rachel, Jacquelyn, Jacqueline, Amanda, Nicole (I believe, don't quote me, I'm still a bit confuzzled), and of course Nori.
Nori who I've been wanting to meet for a while, though I didn't talk to her much, which was very justified considering she was running around everywhere trying to do, whatever it was she was doing to make the event go so smoothly.
She is no longer a poodle, but a person, a very helpful, motivated person, who I may or may not aspire to.
I'm very proud of her and how well this event went, it was great fun and I truly, honestly, heart-achingly, hope this happens again, because it was delightful.
Peace and Blessings,
-Kit Cat