Sorry Kids, I felt obligated to do a post, especially since I don't remember when I did one last, oops.
So a while ago some people were doing Top Ten Auto-buy Authors, for Top Ten Tuesday, only problem is, of the authors I currently read, I don't actually have Ten Auto-buy Authors.
What I do generally have are bandwagons, a love of extremely long series, love of a certain subject, and extreme hype.
However I do have some Auto-buy authors.
It's just of this day in 2016, of authors I have read, I don't actually have ten.
Let us begin.
Sarah J. Maas
This should not come as a shock. The only thing shocking about Maas is that she isn't part of my Bandwagons list.
At first I kind of put Sarah on the Bandwagons list, because she'd only written Throne of Glass, and while I did like it quite a bit, and like it a lot more now, I felt like it was almost a hype thing.
But two things happened that automatically guaranteed Sarah my money.
1. She wrote A Court of Thorns and Roses. This effected me, because she wrote something, that while had similar aspects to Throne of Glass, such as the Fae and their political system (at least I feel), it had new characters and a different story. Also: I loved it. ACOTAR intrigued me in a way Throne of Glass hadn't when I read the first one, it sucked me in after only ten pages. Throne of Glass took longer.
I saw her abilities, then and they amazed me.
2. I read The Assassin's Blade. Now we all know in The Assassin's Blade Celaena is still a bit obnoxious (not that I am complaining I can relate), but it didn't annoy me as much as it did in Throne of Glass. I know felt something for the characters, that for me it had taken until the middle of Crown of Midnight to feel.
So with those things in mind, and Sarah's thought-provoking Pinterest Board to look at, Maas now has me wrapped around her finger.
Susan Dennard
This also shouldn't be a shock.
But like her friend Sarah, Susan only just became a part of this list. She used to be on the Hyped list. Because Truthwitch was so hyped up and I loved the idea of that story.
And then I read her Something Strange and Deadly trilogy and all of that changed. Because I loved it.
I no longer just really liked the author and her upcoming book + the hype surrounding it, I now actually like the previous written works of this author.
Now I actually had something to go off of, besides other people's words and Susan's remarkable online personality.
Jodi Meadows
Another known favorite of those who know me.
I've read The Orphan Queen, and hopefully will soon be reading The Mirror King.
But I have also purchased her first published trilogy and while my procrastinating/semi-busy schedule keeps me from reading beyond what I have already seen, I can honestly confirm that I love what I have both seen and heard. And to put what I have seen and heard together, that trilogy is going to be equally as brilliant as The Orphan Queen.
Also unlike the first two Jodi was never on a previous list, this is my only list (other than TBR, I suppose) she's been on so YAY.
Sara Raasch
Sara, however, was not originally on this list.
She wasn't on any of the others above, she was just another one floating on my TBR.
Don't get me wrong I adored Snow Like Ashes, but wasn't immediately wowed, I suppose. It was the same way it was when I read Throne of Glass.
I liked it, but I was confused. I wanted the next to see where it was going. Everything seemed to be resolved, save for a few things, so what was going to happen next.
And much like Throne of Glass, I kind of felt like she did this:


Yes, after I read Ice Like Fire, I felt like I had been hit with a brick because of all the crying I had done.
The woman Game of Thrones-d me with that damn plot twist. Unlike Sarah, this Sara didn't make it subtle and draw it out, no she threw it at me, like, oh, I don't know, a brick maybe?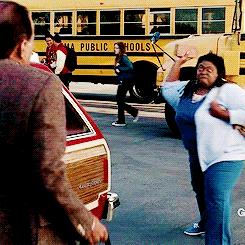 Michelle Hodkins
I loved Mara Dyer. And I mean loved it.
This was not a series that I grew to love over hype or rereading. I loved it the first time I read it.
Back when I read it, I had no Twitter and my Tumblr was made up of 79% big fandom stuff, so Harry Potter, Teen Wolf, Dr. Who, Sherlock, Supernatural, the cliche stuff.
I saw maybe four Mara Dyer posts before I bought the books, the were mildly intriguing, most of which had a little over twenty notes, which at the time I turned away from.
And then I read them and they had me hooked like no book has hooked me before.
Now Michelle has not published anything new yet, but is apparently working on something, so YAY!
It was just that her writing the first time around amazed me so damn much that I would honestly just give her all my money if it meant she kept putting out books like that.
Laini Taylor
Laini is the same deal as Michelle.
Obviously I've only read one of her works, the Daughter of Smoke and Bone trilogy. But like Mara Dyer, Daughter of Smoke and Bone had little to no hype about it reach me until after I joined Twitter.
But when I read it I was so mesmerized all I wanted was more, more, more and when I actually finished Dreams of Gods and Monsters I really didn't know how to handle myself.
I was so upset with the ending of Daughter of Smoke and Bone when I finished I feigned sickness so I could stay in my room and read Days of Blood and Starlight, instead of eating with my extended family.
When Night of Cakes and Puppets was released I actually cried a little bit.
A Semi-Auto-Buy
Marie Lu
This sounds mean, but Marie Lu literally kind of on the list because I looked at my bookshelf and considered her books.
But I did truly love Legend and that was the only reason I bought Young Elites, except I ended up really liking it (oops), and now I'd probably buy anything she writes.
The thing is while I LOVE most of the other writers work on this list, my love for Marie's books is mild.
For example with the others I'm very animated, and I kind of was for the Legend books, but not really. And very not animated when I read Young Elites. I'm sitting there calmly and in my head thinking "Please kill that person, please kill that person."
However I'll still buy whatever she puts out.
Honorable Mention:
Leigh Bardugo
I only have one. Oops.
If I had read Six of Crows already, she might be on this list.
And I loved the Grisha Trilogy, truly, believe me, especially Nikolai, Tolya and Tamar. But I wasn't as big into it as some are. Which is the case with most of these, its just there are A LOT more people into than me.
And people are saying Six of Crows isn't as good as The Grisha which is concerning me, because I actually think I'd like it more than Grisha.
More characters, more stories, and diversity.
So I'm waiting to see.
I'll still buy it though. I need to know. This is one of those Hype ones big times, then I'll go back, if I find the time and reread Grisha, see if it suits my fancy better the second time around, like Throne of Glass did.
So there you have it.
Six Auto-buy authors, one semi-auto-buy after thinking about it and an honorable mention.
Now I do love all of these authors, with the exception of one I've met them all which is why it physically kills me not to put Leigh on this list because she's one of the funniest, most easy-going authors I have ever met.
I'm so sorry Leigh.
Now considered on this list were also Cassandra Clare, Rick Riordan, and Victoria Aveyard.
However, Victoria only has one book out, though I might get a taste of the second one soon, if you know what I mean. Either way, while I loved Red Queen I can't be sure how I feel about the rest of it yet.
Cassandra Clare, honestly while I'm considering reading The Iron Trials, because I have an ARC of the next book, I really like Shadowhunters because how long it's going to be going on and I love long series, but I cannot guarantee I'd read anything else other than Shadowhunters.
And Riordan writes about Mythology and you mention any sort of mythology you have my interest.
So take it or leave it, these are my auto-buy authors.
Maybe I'll add some in the next few years, but maybe not.
Thanks for listening while I procrastinate even further on all of the AP work I actually still have to do.
I'll get back to you all later.
Peace and Blessings,
-Kit Cat
PS: Sara R. if you see this I demand you e-mail me the tour dates you currently have this is unacceptable ma'am, I'm dying here.