This is me right now: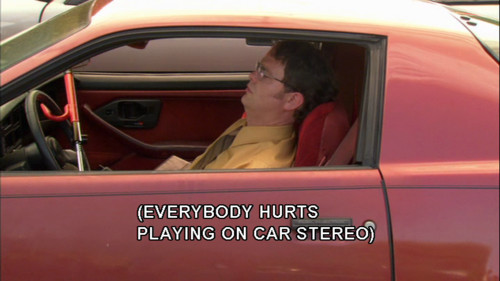 This is me DYING. I'm not okay, I am anything but okay WHAT WAS THAT? I have no many questions?
ARE MY CHILDREN OKAY?
How the hell am I supposed to come back from that one?
How did people actually wait an entire year for the next book? Where is Kings Rising?
Kings? Kings? KINGS? 
AS IN TWO?!
Pardon me I'm really not okay right now.
Okay, clearly I liked this book… A lot. Bit rough for me at the beginning, took me a bit to get back into it since I read a different book between Captive Prince and Prince's Gambit but HOLY HELL!
And that romance, oh my god, more slow-burning than a crockpot, I LOVE IT AND I LOVE THEM and I just want them to be okay.
I'm so going to be spending the next few hours on Tumblr looking at Captive Prince edits and crying.
Also, can we talk about this world for a second? I mean you've got a society where heterosexuality is abnormal AND TABOO and then you've got societies ruled by women, WHY AM I NOT SEEING MORE OF THIS???
The politics and scandals and despection and betrayal, and I am actually dying right now, because this book is pure gold and those characters are so beautiful and unique and complex and I just want to hug them, my children come here D'X
I nabbed both of these off Tumblr if you search "The Captive Prince" which I highly recommend.
I'd also like to bring up that this book has M/M and are biracial and one's bisexual and I'm pretty damn sure the other is on the asexual spectrum (guessing demisexual after this book).
BUT HOLY HELL IN A BOTTLE KIDS.
Also, I'd suggest not reading this book unless you're mature. That's why it says "Mature Audience" on the back, but there are…  A multitude of themes that… Well yes.
Okay, bad review, but I just love it so much. My precious children.
I cannot wait for Kings Rising.
Lord that ending has shattered my heart and soul.
Peace and Love kids,
-Kit