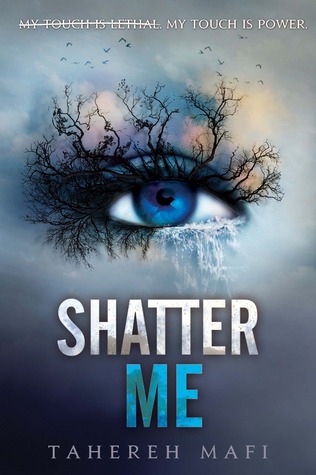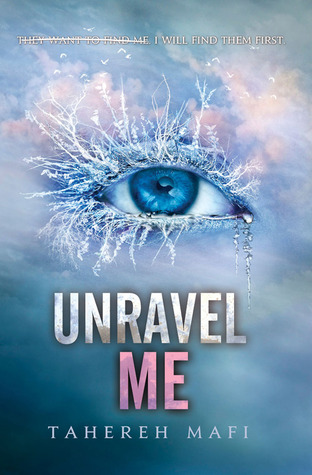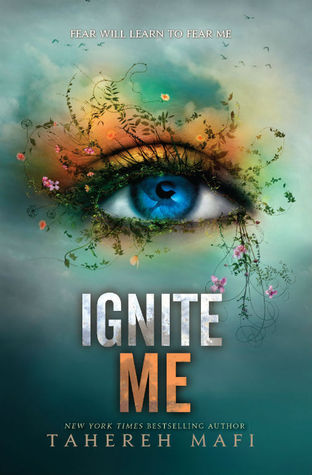 Ah, this series.
*nods forgetfully*.
I actually started this one in middle school and while I remember it fondly, you're going to have to hang in tight because my memory of it is shit.
I remember more than I do with the Violet Eden Chapters and less than with Throne of Glass.
Part of what I really remember intriguing me was, thankfully, the main character, Juliette.
At the beginning I remember her being so small and weak and scared and I remember enjoying seeing her go from unsure, scared of her abilities, to none of that really, but being okay with her abilities, using them for good.
Also, it was her actual ability that also intrigued me. That one touch could hurt or kill someone else.
Looking back, that's giving me major Rogue vibes.
(I dragged both of those off Pinterest).
Either way, it was an interesting concept in a Dystopian setting, having people with these abilities and they weren't necessarily prosecuted.
Then to have Juliette be taken out of her jail, meet the sadistic Warner who everyone loves for whatever reason (I do too, though, lord help me) and the annoying Adam.
And the amazing Kenji 🙂
From most of what I remember, it's the people at Omega Point attempting to destroy the government, since it is oppressive, that's part of what makes this a Dystopian and Juliette learning not to fear herself and hone in her abilities.
Along with some romance, which you would think is difficult because she can't touch anyone but they work around it.
I always felt a little bad for Juliette though. Because her love interest choices weren't… Very many and I feel like while she lucked out that the guy she ended up with, those a little shit, was still kind of sweet, it's also like "She didn't really have a choice but to be with you, her options were down to two people."
The last major problem I had with the trilogy was the ending.
The whole trilogy is basically working up to overthrow the government (YAY) and so on, but I distinctly remember being very close to the end and they STILL hadn't done anything.
(At the time I hadn't read Throne of Glass, but if I had, I may have thought it was a Throne of Glass case in which I just THOUGHT it was a trilogy).
Anyways, the ending was VERY rushed in my opinion. Similarly, I don't remember exactly what it was, but something happened in that VERY speedy conclusion and maybe I just misread it but something happened that was never explained. Maybe no one cared (in the story) but still I was kind of like


And as of right now, I can't think of what it is, but I'm sure if I read over it again (which wouldn't be hard considering how fast it all happened) I would see it again and still have that reaction.
But, other than the last book's ending, and the weird love interest things, I really did enjoy the series.
Overall I give it 3 Stars.
Peace and Love,
-Kit Cat