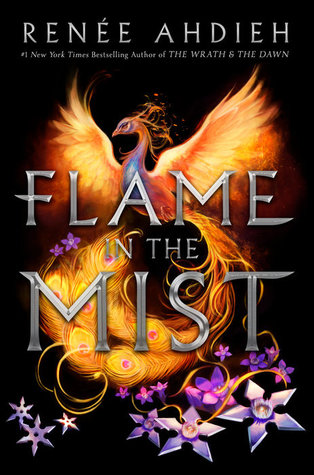 Title:Flame In The Mist

Author:Renee Ahdieh

Format:Physical ARC

Pages: 392

Publisher:G.P. Putnam's Sons Books for Young Readers

Stance:Better be a series

Status:Finished

Rating:Four Stars

Amazon – Barnes and Nobles – Books A Million – Book Depository

Synposis by GoodReads:

"The daughter of a prominent samurai, Mariko has long known her place—she may be an accomplished alchemist, whose cunning rivals that of her brother Kenshin, but because she is not a boy, her future has always been out of her hands. At just seventeen years old, Mariko is promised to Minamoto Raiden, the son of the emperor's favorite consort—a political marriage that will elevate her family's standing. But en route to the imperial city of Inako, Mariko narrowly escapes a bloody ambush by a dangerous gang of bandits known as the Black Clan, who she learns has been hired to kill her before she reaches the palace.

Dressed as a peasant boy, Mariko sets out to infiltrate the ranks of the Black Clan, determined to track down the person responsible for the target on her back. But she's quickly captured and taken to the Black Clan's secret hideout, where she meets their leader, the rebel ronin Takeda Ranmaru, and his second-in-command, his best friend Okami. Still believing her to be a boy, Ranmaru and Okami eventually warm to Mariko, impressed by her intellect and ingenuity. As Mariko gets closer to the Black Clan, she uncovers a dark history of secrets, of betrayal and murder, which will force her to question everything she's ever known."
Disclaimer: I am not Japanese nor am I well versed in the language or the history of Japan so I cannot speak for the authenticity of this book.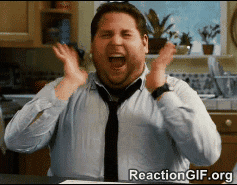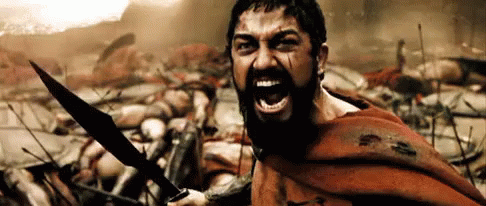 Cool beans, check back later for more posts!
.
.
.
.
HA! Kidding, no I'll actually try to words with this review but those gifs all basically sum up how I felt about this book. Whenever I see it or think about it all I actually do is mentally scream. I'm doing it right now, this review is going to be a mess.
So, I enjoyed the book! I was a good book!
It actually took me until the hundredth page mark to get really into it. Up until that point reading the book was a legit struggle and I'll go more into that in a second but after that I was pure enchantment and love, smooth sailing.
The initial problems I had with the book were some smaller things like it was kind of slow and I didn't feel any connections to the characters at first. I was a little annoyed at the MC for pulling a little bit of the "not like other girls" trope but luckily it wasn't something that happened a lot it was just a sentence or two where that was pulled out and I wanted to hit my head against a wall. Like, not everyone can afford to deviate from the norm. But that may have just been me.
I also hadn't heard much about the book and I've never actually read a Renee Ahdieh book before (much to my close friend's annoyance) so I was a little iffy going in, even though I have been very excited about this book for a very long time.
Another problem I had, which I know is just a me problem, but I'm going to talk about it anyways, was my confusion with the book.
I read Flame In The Mist IN A DAY, so I knew I was bound to miss something but there were at least two parts that I had to read ten times and I still wasn't sure what was happening so I just moved forward. I mean, I got the gist of what was happening so it wasn't like I was flying blind but I was still pretty confused.
On the plus side, I've used my confusion to buy the book so I can reread the hardcover when it comes out and I am excited!
At that, I'll move on to loving the book.
After trudging through the first hundred pages literally, everything changed and I just heart eyes it so hard.
Okay, so not everything changed but it did get better to me.
For one, it got intense. I mean, Ms. Renee Ahdieh can write some fucking intense scenes and I'm not talking about the steamy scenes (though holy shit, those were… In a minute) I'm talking about just like high drama, high stakes, holding my breath… All that shit.
There was one scene where I was literally shaking it was so intense and I wanted to walk away and breath but I couldn't my eyes were glued to the page!
And the steamy scenes where holy SHIT. The romance and stuff, I haven't felt that way about a book's romantic aspect in FOREVER (or it feels like forever?).
If I were rating this book on individual aspects the romance would get a 10 out of 5 stars because that was some quality romance right there.
The romance is ninety percent of why I scream when I think of this book.
The worst (best) part is I didn't even notice how invested I was becoming in it until the end-ish part. I went from not caring about the romance at the beginning to almost crying because I loved so much.
Seriously, I hate writing romance but I love reading it and reading this was my pleasure (there is no pun there, don't even) to read.
I can't convey this any other way, those characters just had chemistry friends I mean they were full of it and it infected me and I LOVED IT!
Also, I'm going to go ahead and add, while I'm talking about intense emotions and reactions, there were some parts of the book during which I had to take a walk.
I am a reader who feels strong second-hand embarrassment and there were a number of times I just went for a walk until I knew I could move past what had just happened because I was so embarrassed or uncomfortable I could barely handle it.
Seriously, guys, the level of emotion in this books is off the charts!
In the realm of characters, I enjoyed them. Again, they took a while to warm up to but they ended up being REALLY fucking interesting. There's actually a fair number of development done with them through the books I was impressed by how some of them managed to grow.
By the end of it I was rooting for the characters, including Mariko who I wasn't the biggest fan of at first but by the end I wanted her to rule the world because why not?
The world was pretty cool as well, it was historical Japan and I've enjoyed Eastern Asia, like China, Japan, and South Korea, so this was a pretty awesome for me just in terms of location and language.
(Sidetracking for a minute: For language, I did briefly attempt to learn Japanese. Part one of that is, it IS as hard as they say to learn an Eastern language when you've only ever spoken Western. Part Two is my instructor either didn't actually teach me Japanese, instead of talking about life and when they did try to teach me they would do it wrong which I knew because the mom would walk by and correct them almost EVERY TIME, end story.)
So, yes, in terms of general, likely generic love for Japan and the Japanese language I did LOVE this book, that was part of what got me, honestly anything set in Asia (yes, the entire continent) is usually something that will get my attention but when it goes back to my childhood love of Eastern Asia, this book hit home.
Also, it invoked one of my favorite tropes of a girl pretending to be a guy, that trope makes my heart swoon every damn time if you tell me there is a book where I girl disguises herself as a guy I will likely buy and read it.
I blame Mulan, that was one of my favorite childhood films.
To end this word vomit of a review, I will say that overall I LOVE this book and I would definitely suggest giving it a try! Seriously, it's wonderful.
Please check back soon for more reviews and posts!